A Spanish language arts program is offered to all students at St. Thomas K-8th. K-4th graders receive Spanish once a week, while the 5th-8th grade students participate in Spanish twice a week.
K-3rd graders are introduced to the Spanish language through Smartboard exercises, hands-on crafts, worksheets, simple conversations, music, artifacts, bilingual stories and games. An emphasis is placed on vocabulary acquisition while basic grammatical concepts are introduced. Thematic units include the following topic: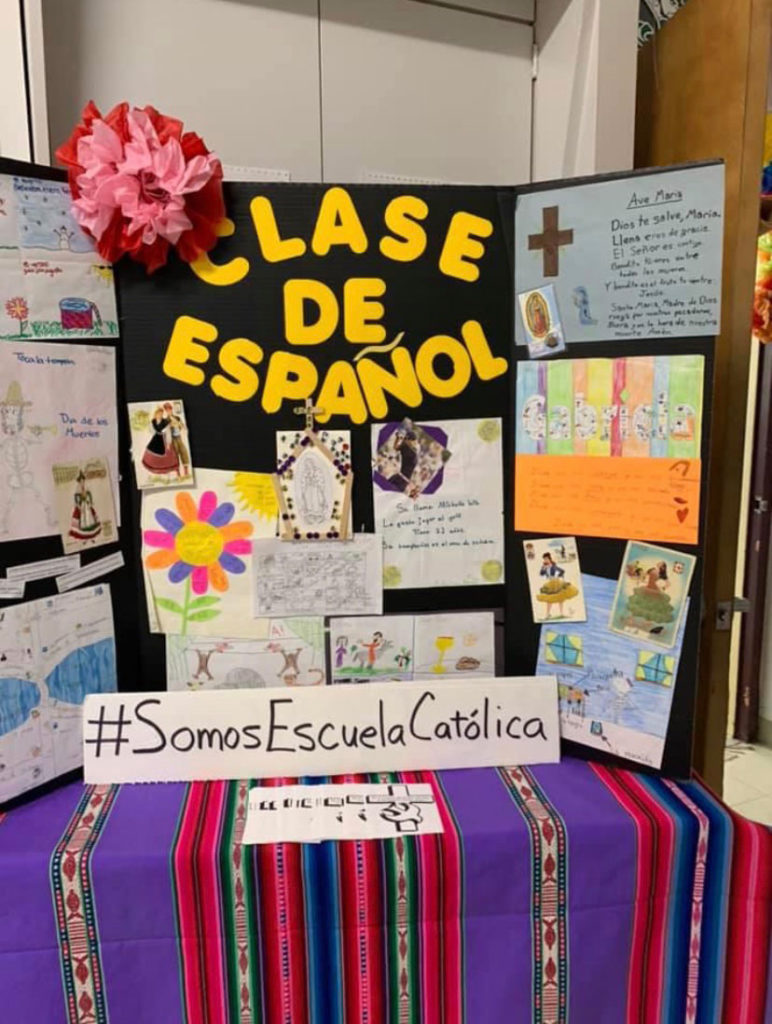 Greetings
Numbers
Colors
Community Places
The Classroom and Around the House
The Family
Animals
Days of the Week, Months and Seasons
Weather Conditions and Calendar Terms
Foods and Drinks
The Human Body
Action Verbs
Adjectives
Cultural Celebrations
4th graders explore the Spanish language with a specific look at the country of Mexico. Their year is bountiful in vocabulary including a review of greetings, numbers, the months and weather, clothing, parts of the body, descriptive adjectives, holidays, foods, family, the house, the community, animals, school and feelings. Written and oral grammatical exercises teach the students to express their likes and dislikes, present tense verb usage and basic sentence structure. They enjoy "real life" scenarios where they can put their Spanish to use – during in class presentations such as a fashion show and re-enacting a dining experience at a restaurant.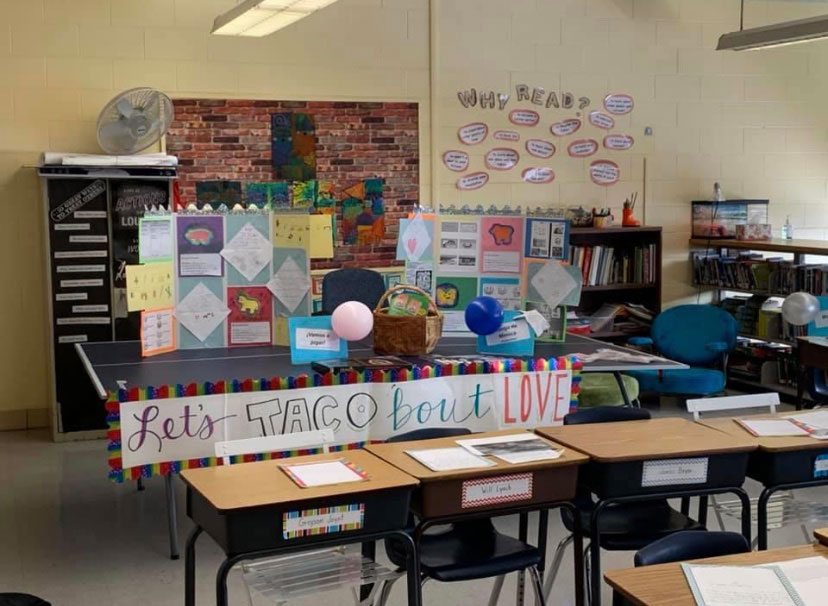 5th-8th graders follow the Expresate program for twice weekly Spanish classes which consist of engaging activities and assignments that focus on listening, speaking, reading and writing. Students are given the opportunity for individual, partner, and small group communication. A variety of language acquisition techniques including FlipGrid video/audio responses, skit performances, class games and more, help to create confidence in the student when communicating in Spanish.
Students will focus on reading and listening comprehension, writing and speaking, geography and culture, and the following vocabulary topics:
Greetings & Introductions
Sports & Leisure Activities, Weekend Activities
School Supplies & Classes
Family & Home
Furniture & Chores
Personal Information & Describing Friends
Verbs: SER, ESTAR, GUSTAR, TENER, QUERER, IR A + infinitive, -AR, -ER, -IR, PEDIR, SERVIR, PREFERIR, PODER, PROBAR, SENTIRSE, COSTAR, QUEDAR, PENSAR QUE, CONOCER
Using subject, direct object and reflexive pronouns
Describing Foods
Daily Routines & Chores
Telling How You Feel & Parts of the Body
Informal Commands